If you or someone you love has been involved in an 18-wheeler accident, your choice in legal representation matters. Do not risk your right to financial compensation by failing to speak with a qualified, experienced, and skilled San Antonio truck accident lawyer.
What Are The Benefits Of Choosing Our San Antonio Truck Accident Attorneys?
We have over two decades of collective legal experience. We use our trial skill and knowledge to the benefit of our clients.
We offer affordable legal representation. In addition to free consultations, we do not demand up-front legal fees unless we secure a recovery.
With the Law Offices of Maloney & Campolo, you can be certain that you are being represented by a team of results-oriented litigators who strive to secure the maximum amount of financial compensation you deserve. Do not wait another moment to speak with our San Antonio personal injury lawyers. As compassionate legal advocates, we stand at your side until justice is fully served.
Contact the Law Offices of Maloney & Campolo today at (210) 922-2200 for a free consultation.
We Demand Justice on Your Behalf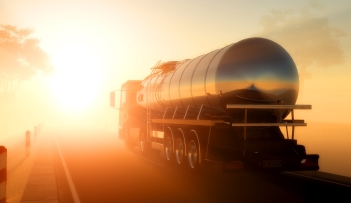 Victims injured by negligent truck drivers or their trucking companies have rights. At the Law Offices of Maloney & Campolo, we believe in the necessity of pursuing justice aggressively on behalf of our clients not only so victims can receive adequate compensation, but also to hold irresponsible parties responsible for their actions.
We accept cases carefully, only taking on cases with credibility and merit. We are against frivolous lawsuits and we do not believe clients should pay us unless we can truly assist with a problem. As a result, we have earned a reputation for honesty and genuine advocacy.
Once we agree to take on a case, we refuse to back down. We go the extra mile to protect the men and women we represent. With years of courtroom experience and a thorough knowledge of personal injury laws, you can trust our San Antonio truck accident lawyers to look out for your interests.
Schedule a Free Consultation to Get Started
If you have been injured by a truck accident, our San Antonio 18-wheeler accident lawyers are prepared to provide experienced advocacy.
Call the Law Offices of Maloney & Campolo to discuss the specifics of your truck accident. We work on a contingency fee basis – so you don't pay us a penny unless we win.