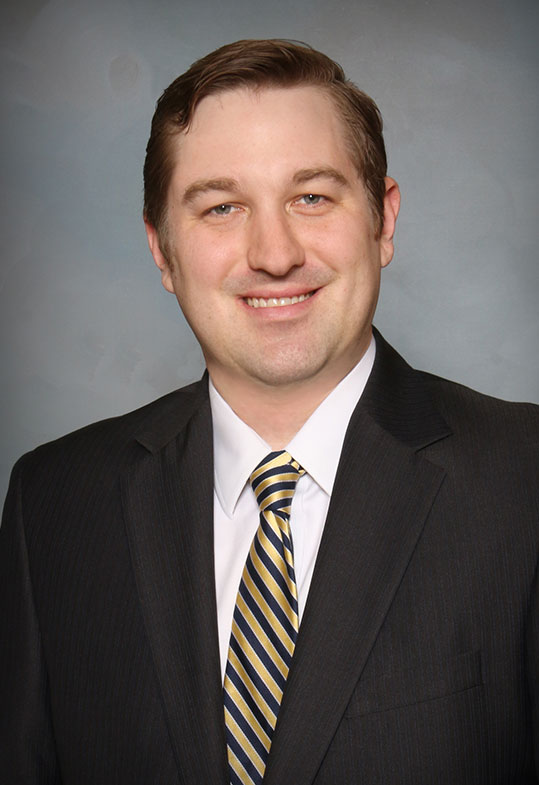 Born and raised in San Antonio, Eric Campolo is a personal injury attorney and the son of Paul Campolo. Since his youth, Eric has known that he wanted to be an attorney like his father, Paul.
After graduating from Alamo Heights High School, Eric went on to receive a Bachelor of Science degree in Psychology from Texas Christian University in 2010. Before going to law school Eric began working part-time for his father, thus beginning his experience in the field of personal injury law. Eric Campolo attended St. Mary's University School of Law on scholarship and was a recipient of the prestigious and highly coveted Dean's Scholarship which is awarded to highly outstanding students upon entrance.
During his tenure at St. Mary's Law, Eric developed a reputation for his extraordinary research and writing abilities. During his first year of law school, Eric earned the highest possible marks for his research memorandum and appellate brief. During his second year, he clerked for the Honorable Sandee Bryan Marion at the Fourth Court of Appeals in San Antonio, Texas. During Eric's final year of law school, Eric served as a research assistant to legendary Torts Professor, Vincent R. Johnson and even received commendations from Professor Johnson in the preface of several textbooks. Eric graduated from St. Mary's at the top of his class and was promptly promoted to Associate Attorney shortly after he was admitted to the Texas State Bar in 2015.
At Maloney & Campolo, Eric is deeply involved in all aspects of day-to-day pleading and motion practice in all types of personal injury litigation, ranging from standard motor vehicle collisions and health care liability claims to products liability and civil rights violations. Eric's work requires that he delve into new and unfamiliar topics quickly and efficiently. Shortly after receiving his license, Eric assumed responsibility for managing a docket of over two hundred consumers affected by the Volkswagen "Dieselgate" emissions scandal.
Eric takes immense pride in his work. He specializes in suits against governmental entities under the Texas Tort Claims Act. For example, in San Antonio Water Sys. v. Smith, Eric authored all court submissions including a successful appellate brief against the local water utility. In that case, an elderly woman was seriously injured when she stepped into an open meter box on a city sidewalk. The water utility knew the meter box was missing but did nothing to fix the problem. When the Plaintiff sued the government, the City stonewalled and pointed to the water utility. When Plaintiff sued the water utility, the water utility pointed to the energy utility. The court rejected the government's argument. As a result of Maloney & Campolo's hard work, led by Eric, governmental entities in Texas can no longer simply bury their collective heads' in the sand to avoid responsibility for their negligence.
Like his father, Eric is unpretentious and down-to-Earth. He is proud of Maloney & Campolo's family tradition and believes that dedication to personal attention is what sets the Law Offices of Maloney & Campolo apart from other personal injury firms. Eric has been named by SA Scene as a "Rising Star" in San Antonio.
Eric met his wife Hannah Miller while they were both studying at St. Mary's Law. They married in Sisterdale, Texas in 2017. On January 11, 2019, Eric and Hannah welcomed their first child, Samuel Joseph Campolo. Eric is a life-long baseball fan. He loves the Spurs, Browns, and Horned Frogs. He also enjoys cooking and gardening.