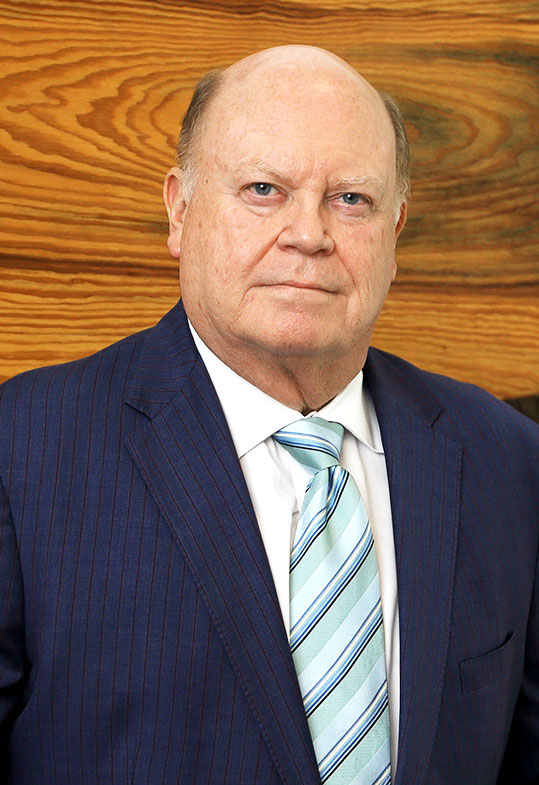 Tim Maloney is a lifelong resident of San Antonio, Texas. His entire family, including 4 brothers and sisters, his mother, his father, nieces and nephews, and cousins, are all attorneys. Tim's father was legendary trial attorney Pat Maloney. Pat was considered one of, if not the best, trial attorney in the United States. He was elected president of the Inner Circle of Advocates, the most prestigious legal organization in the nation.
Tim graduated from Holmes High School, then went on to the University of Texas. As an undergraduate, Tim worked at the state Capitol during three legislative sessions on the Natural Resource Committee, as an administrative aide for Rep. Robert Valle, and also on the Liquor Regulation committee. After graduating from UT, Tim went to St. Mary's law school. During Law School, Tim actually opened a very successful sports management company and was one of the pioneers of opening up the European market for American players.
Upon graduation from St. Mary's Tim began working with brother Mike and almost immediately went to work in the Courtroom. Achieving numerous jury verdicts, Tim opened his own law firm with one paralegal, building his practice from scratch. Within 3 years, Tim achieved several million-dollar verdicts and awards. Taking the lead in a national consumer fraud securities case, Tim acting as lead counsel was able to recover over 25 million dollars for his elderly clients. Tim also took on the nation's largest pharmaceutical companies and once again recovered millions of dollars for his clients.
Perhaps one of Tim's strengths is his versatility in all areas of trial. For example, Tim was asked to be lead counsel in a civil rights case involving the death of six prisoners who were burned to death while being transported in Ford Econoline van in a small town in Tennessee. The insurance companies told Tim that prisoners in Tennessee just weren't worth a whole lot. Tim tried the case in Federal District Court in Nashville. The jury awarded over 17 million in the first trial and over 20 million in the second. It was the highest personal injury award in state history.
Perhaps one of the proudest moments in Tim's career was when he was asked to represent a Bexar County Judge whose daughter died horribly in a car accident. Seven law firms rejected the case. Tim and his brother Pat tried the case to verdict. The jury awarded 6.8 million dollars. Recently Tim has achieved incredible results for his clients. As a San Antonio truck accident attorney, he recovered eight million for a young man killed by an 18-wheeler. Six million for a woman who was injured by a commercial vehicle. Eight hundred and ninety-five thousand for parents whose son was shot by the police.
"Too many lawyers today specialize and say they only do one thing. That's just lazy. What matters is the cause, the fight. If someone has been wronged, if they have been seriously injured, then I will be there for them. I only take on cases that I believe in because a lawyer and their client are a team. You have to trust one another."
Tim has been recognized as a "Super Lawyer" since 2011, named one of the top 100 Trial Lawyer's in the country by the American Trial Lawyer Association, and was one of the original members of the National Trial Lawyers. He is licensed in Texas as well as Illinois and admitted to numerous courts throughout the nation.
Schedule a consultation with one of our skilled San Antonio personal injury attorneys at the Law Offices of Maloney & Campolo. Call (210) 922-2200 or contact us online for a free initial consultation.