17-Year-Old Girl Killed by Longview Police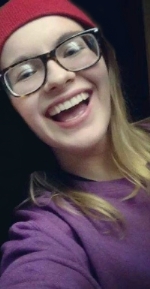 On January 22, 2015, 17-year-old Kristiana Coignard entered the lobby of the Longview Police Department and used the lobby phone to speak with officers, stating that she needed help. After a brief physical altercation with police, the young woman was subdued on the lobby floor and shot dead just moments later by two of the three responding officers. The Coignard family and the public have been left asking: What happened? What possibly could have justified this use of deadly force?
Attorney Tim Maloney and Maloney & Campolo are representing the Coignard family as they seek answers to the senseless death of their daughter, whom they say was mentally ill.
The incident, which was caught on the police station's surveillance cameras, indicates little effort by Longview officers to defuse the situation, or—more importantly—to employ alternative, non-lethal means to subdue Kristiana.
Kristiana's death is still a matter of much speculation and investigation, but this much is clear: the Coignards – and communities across Texas – deserve to know what police policies, procedures, and protocols led to her death. At this time, our San Antonio wrongful death attorneys are helping the Coignards gather all the information needed to determine whether a wrongful death lawsuit is appropriate and if the Longview police can be held liable for Kristiana's death in a court of law. The goal is for crisis intervention training – specifically dealing with mental health awareness to become mandatory for all law enforcement agencies.
Statement from the Coignard Family
February 6, 2015– "As the parents of Kristiana Coignard, we wish to express our sincere thanks for the tremendous outpouring of sympathy for the inexcusable loss of our daughter. The outrage being expressed by various groups and individuals is certainly understandable and justified.
At present we are investigating all possible options and on Monday, February 9th at 10:30 a.m. in San Antonio, Texas, we will be discussing our future plans with the media. A press conference will take place at the Law Offices of Maloney & Campolo at 926 S. Alamo, San Antonio, Texas. We have retained the services of attorney Tim Maloney to assist us in this matter.
While the horror of this tragedy may stir strong emotions, we respectfully request a calm and dignified response from those groups who may wish to publicly organize. Again, thank you for your support in this incredibly difficult time."
Media Coverage of the Kristiana Coignard Case
ArkLaTex
News-Journal.com
Fox 51
WAFB 9
Inquisitir.com
News 4 San Antonio
Each San Antonio personal injury lawyer on our team is highly rated and trusted by the community. We are passionate about protecting our clients' rights. If you or a loved one has questions about your civil rights or if you feel that your civil rights have been violated, contact the Law Offices of Maloney & Campolo today!